Jack Walker says he is happy to have remained with Leeds after speculations had it that he was on his way out. He and Ashton Golding are competing for the full back role at Leeds but few months back he nearly said no to it all.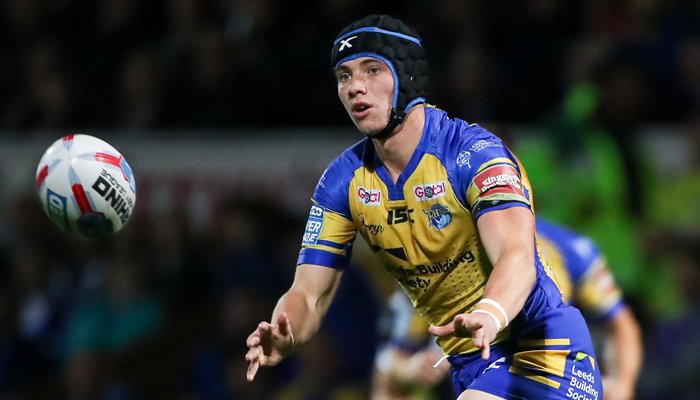 The Rhinos offered him a full time contract and a guaranteed first team spot in the squad for 2018 but he appeared to reject it. However after a fortnight and much back and forth he agreed to the three year deal.
The Super League Grand Final winner says he was not sure of his future and had to consider a lot of things before reaching the decision.
"With Ashton signing a five year deal and getting the No 1 shirt, it's like they'd put all their effort into him as the future full back. So I had a tough decision to make, whether I could back my ability to beat him and get in front of him," he explained.
The 18-year old said his career path and future was very important in making his decisions as he didn't want to play for the Under-19s or go out on a loan arrangement. He said the club wanted a quick response but he wanted to take his time to think it through. He said some people told him to go elsewhere while some others asked him to stay put and the whole thing was confusing.
He insists that he made the right call deciding to remain at Leeds. He was selected ahead of his rival at Old Trafford when Leeds played in the Grand Final. He was decent in his performance, helping the team to a 24-6 victory over Castleford.
He says he is partnering up real well with Ashton especially after former skipper Danny McGuire moved to Hull KR. Kallum Watkins is now the skipper for the new season.